Windhorse Elder Care and Project Revive sponsored the recent radio broadcast on KGNU on the topic:
---
Baby Boomers are Re-Visioning the Potential of Our Elder Years
Listen to the program (MP3): 54 minutes. (Large file, may take a few extra seconds to load.)
This panel discussion was broadcast on KGNU radio, 88.5 FM, on May 23rd at 8:30am.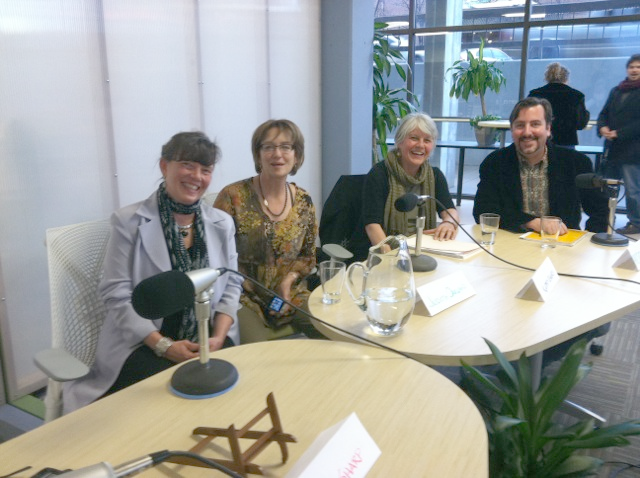 The baby boomers of Boulder County are initiating a revolution re-visioning the potential of our elder years by co-creating new classes, discussion grops, and even new grass-roots organizations that are transforming our community! Topics discussed included: 
The new Baby Boomer movement of candid discussions about end-of-life care, Death Cafes, etc.
The new grass-roots Contemplative End-of-Life Project (CEOLP) and Contemplative Care Hospice (CCH)
A practical segment on: Identifying signs your elder may need additional support"
Contemplative Care: past generations may have accepted task-oriented care, but Boomers want deeper holistic care that addresses: physical ,mental, emotional and spiritual needs
How contemplative care-giving can be transformative for the whole family
Panelists:
Kathy Emery, MA, LPC – Contemplative psychotherapist in the Windhorse model for over 30 years, and former Naropa University faculty
Judith Oakland, MA, LPC, CHP – Contemplative psychoterapist for 22 years, former geriatric therapist for Mental Health Partners.
Jyoti Sharp, MA – CoFounder and Director of Windhorse Elder Care, a specialist in grief and loss psychotherapy.
Prescott Knock, MA – Central Committee Member of CEOLP, Co-Founder Buddhist Coalition, foemr Naropa University adjunct faculty.
---
Reference information regarding this broadcast can be seen here.
For more information on Contemplative End of Life Project (COELP), see the documents below: