Owner / Director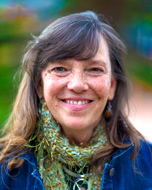 Jyoti Sharp, MA, has been a professional in the fields of elder care and mental health for two decades.  After a successful career in finance and human resources in the private sector, a significant loss in 1991 changed the course of her life work. She learned to meditate at a Benedictine monastery in Oklahoma and moved to Boulder, CO in 1997 to attend graduate school at Naropa University. While completing a Master's degree in Contemplative Psychotherapy she concurrently held the position of Assistant Controller. Jyoti had a strong desire to develop right livelihood and envisioned working with ordinary life transitions such as aging and dying within a contemplative framework of presence and mindfulness. She manifested this aspiration in 2000 when she founded Windhorse Elder Care, a conscious home care agency in Boulder, CO.  She continues to dedicate her life to working with elders and families around aging and end-of-life issues by creating circles of mindful care.
Clinical Supervisors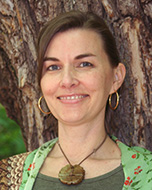 Jodi Alieksaites, MA, LPC, has been working with Windhorse Elder Care since 2011 and is currently a Team Supervisor and is the Director of Education. Jodi also spear-headed the creation of the Windhorse Leader in Dementia Care training and The Dementia Experience.  Jodi has her degree in Contemplative Psychotherapy from Naropa University and competed her internship in grief counseling with TRU Community Care Hospice.  In addition, Jodi completed a year long externship in Attachment-based Play Therapy and utilizes her training to work with clients in advanced stages of Alzheimer's-type Dementia.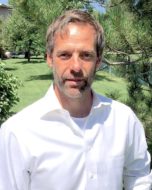 Blake Baily, MA, LPC, has worked and volunteered in the mental health field since 1987. He earned his B.S. in Psychology from the University of Iowa, and was employed in the University Hospital's acute care psychiatric facilities early in his career. After a three-year period of teaching and travel in Asia, Blake returned to study and earn a Master's degree in Contemplative Psychotherapy from Naropa University, where he continued to teach for eight years. He has been a Basic Attender and Team Leader with Windhorse Community Services (2002) and Windhorse Elder Care (2005), and is a graduate of the Windhorse Intensive Psychotherapy training. He is currently an Intensive Psychotherapist, Team Leader, and Supervisor in both organizations. Blake lives in Boulder with his talented wife, Amy, and his two beautiful and courageous daughters, Azalea and Frieda.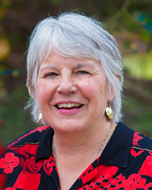 Kathy Emery, MA, LPC, graduated in 1980 from the Naropa University's Masters in East- West Psychology program and has been involved with the Windhorse approach to working with others since the beginning of the model in 1981. In addition, she has been an Adjunct Faculty member since 1982 at Naropa in several of the Psychology Departments as well as the Masters In Divinity program in recent years. She is committed to bringing the Contemplative view of care and therapy into her work with individuals and groups as well as through her teaching and writing.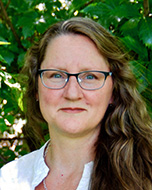 Tammy Lea McKaskle, MA, LPC, has been working with WEC since September 2011, after graduating from the Contemplative Psychotherapy program at Naropa University. Post-graduation she also worked for six years at Naropa in the undergraduate and graduate departments teaching future therapists. In addition to being a supervisor, Tammy is the director of the counseling clinic at Windhorse Elder Care. Tammy's primary foci in elder care are to bring attention to the wisdom in family systems and grief; and to supporting teams in attending to the changing needs of elders and their families. She also offers extensive experience regarding how the nervous system, brain, and historical family patterns impact situations common to major life transitions and end-of-life processes. She is a compassionate and calm presence.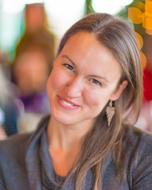 Emily (Williams) Trevillian, MA, has worked and volunteered in the mental health and elder care fields since 2006.  She holds BA degrees in Sociology and Photography from Purdue University, and her MA in Transpersonal Counseling Psychology from Naropa University.  Emily has been with Windhorse Elder Care since 2011, in the roles of Basic Attender, Team Leader and Supervisor.  She cares most about supporting elders and their families through the changes that arise with traumatic brain injury and strokes, with Alzheimer's and other dementias, and end-of-life transitions.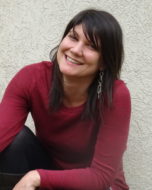 Michelle Pelc, MA, NLC, has been been with Windhorse Elder Care since May 2014.  She earned her Masters degree in Transpersonal Counseling Psychology from Naropa University in 2010.  She has 8+ years of professional and personal experience working in long term care, adhering to a holistic approach while attending to the emotional, mental, and physical wellbeing of her clients.  Her varied experience working with seniors who have physical and mental disabilities, as well as end-of-life care needs, affords her insight into the complexity of the challenges for this population and how to approach them, as well as a solid knowledge base of community resources. As a Windhorse Team Leader, she is passionate about using her ability to build relationship and provide guidance, education, and therapeutic interventions to support and empower seniors, families, and care staff.
Profiles forthcoming for the following Windhorse Elder Care Supervisors:
Stephanie Kindberg
Lou Stenger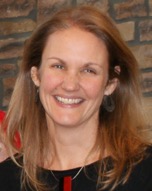 Karen Sumey, LCSW, first began working with Windhorse Elder Care in 2013. After taking time away to earn her Master's degree in Social Work, Karen returned to the team as a clinical supervisor and member of the leadership team. Karen also works as a hospice social worker and brings her dedication to assisting people with end of life and grief journeys to her work with Windhorse. Karen has worked closely with Naropa's Contemplative Psychotherapy program as the Maitri program coordinator and plans to join the program as adjunct faculty in Fall 2020. Previously in life, Karen has spent extensive time living in Thailand and India, facilitating and participating in meditation retreats. Her joy of exploring life via meditation practice has continued and she adores serving older adults within Windhorse's contemplative model.

Team Leaders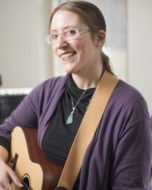 Faith Halverson-Ramos, MA, LPC, MT-BC, has been working with Windhorse Elder Care since 2017. A graduate from the Transpersonal Counseling Psychology Music Therapy program at Naropa University, Faith is a board-certified music therapist passionate about the role that creativity can play in overall health and well-being. As a counselor and music therapist, Faith works with people throughout the lifespan and finds that music can be especially helpful for those who have speech or neurological disorders. Meeting people where they are through humor, presence, and loving kindness, Faith supports people during difficult times in life.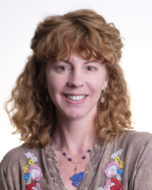 Annie Seidman, B.A./Certified End of Life Doula, has been with Windhorse Elder Care since January, 2018. Annie earned her B.A. degree in both Anthropology and Humanities from the University of Colorado, Boulder. She was certified as an End of Life Doula through the Conscious Dying Institute. As a Windhorse Team Leader and Basic Attender, Annie is passionate about offering comfort through a caring human connection. She is honored to serve her clients and hear their stories. Annie not only enjoys offering companion care, she is also deeply committed to helping clients and their families navigate the dying process. Those who have worked with Annie remark on her calm manner and empathetic spirit. Annie lives with her family in Boulder and enjoys hiking, camping and simply being in nature.
Profiles forthcoming for the following Windhorse Elder Care Team Leaders:
Natalie Davidson

Katia Bushanski

Angie Alvarado

Moriah Karlin

Kaila Fluss

Lauren Tejeda

Kathleen Malone

Jammie N

Prescott Knock

Pamela Lippe

Devan Pope