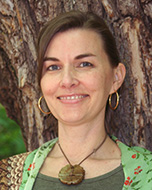 Jodi Alieksaites, MA, LPC, has been working with Windhorse Elder Care since 2011 and is currently a Team Supervisor, Director of Education and oversees WEC's one-on-one Psychotherapy offerings.  Jodi also spear-headed the creation of the Windhorse Leader in Dementia Care training and The Dementia Experience.
Jodi has her degree in Contemplative Psychotherapy from Naropa University and competed her internship in grief counseling with TRU Community Care Hospice. In addition, Jodi completed a year long externship in Attachment-based Play Therapy and utilizes her training to work with clients in advanced stages of Alzheimer's-type Dementia. Jodi sees Individuals, Families & Couples at our WEC office.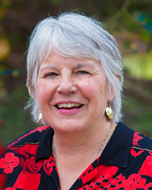 Kathy Emery, MA, LPC, graduated in 1980 from the Naropa University's Masters in East- West Psychology program and has been involved with the Windhorse approach to working with others since the beginning of the model in 1981. In addition, she has been an Adjunct Faculty member since 1982 at Naropa in several of the Psychology Departments as well as the Masters In Divinity program in recent years. She is committed to bringing the Contemplative view of care and therapy into her work with individuals and groups as well as through her teaching and writing.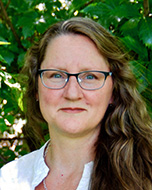 Tammy McKaskle, MA, LPC, has been working with WEC since September of 2011, after graduating from the Contemplative Psychotherapy program at Naropa University. Since 2012 she has worked at Naropa University in both the Master and Bachelor programs of Contemplative Psychotherapy, supporting future therapists on their paths. Tammy's primary focus in therapy is to help clients develop awareness of what is happening in the current moment as a means to fostering resilience, balance and support for the grieving process. She also offers extensive experience regarding how family dynamics impact an individual's responses to grief. She is a compassionate and calm presence in sessions. Tammy believes that support for individuals and their loved ones during the later stages of life is a vital, nourishing offering.  Tammy sees Individuals, Families & Couples at our WEC office and In-home.